THE HISTORY OF
OSCAR ZARETSKY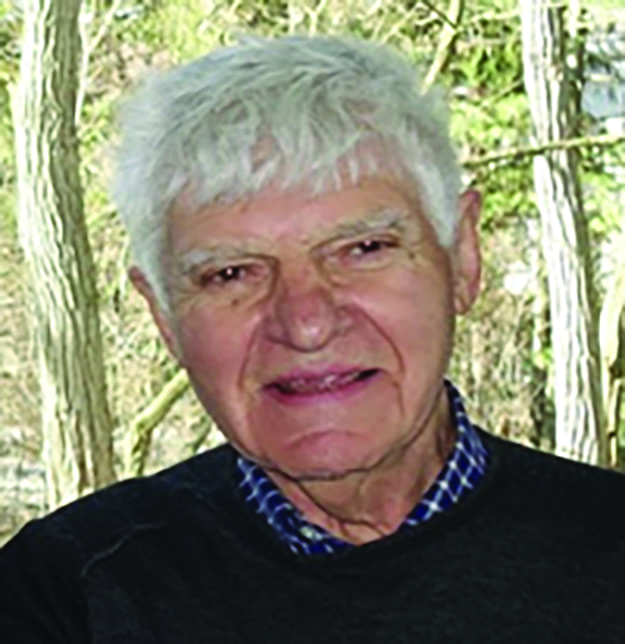 presented by his grandson
Samuel Buckstein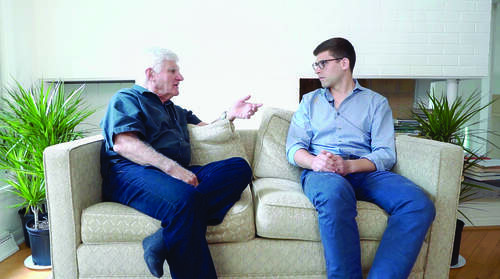 Oscar Zaretsky survived the Holocaust by Bullets in eastern Poland. He and his siblings were orphaned when the Germans invaded the Soviet Union, and they were forced to spend many months alone in the forests, perilously clinging to life. After the war, Oscar came to Canada as a refugee and was adopted by the Zaretsky family in Winnipeg. He settled in Toronto and built a family and career. Oscar's life is an inspiring story about catastrophe, perseverance, luck, and survival. His history is told by his grandson, Samuel Buckstein.
THE HISTORY OF
JACK BORENSTEIN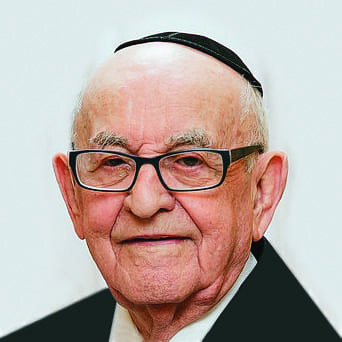 presented by his granddaughter
Danya Koplowitz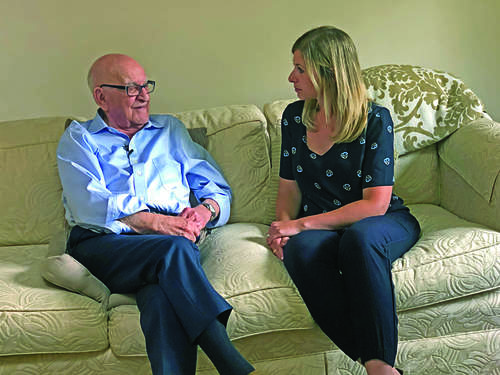 Jack Borenstein was born in 1924 in Ostroweic, Poland. In 1942, the Nazis rounded up eleven thousand Jews from the town, and they were murdered in Treblinka. Jack was spared as his father had arranged for a permit for Jack to work in the town's steel factory. Jack lived and worked in the steel factory until 1944. In 1944 the remaining Jews were liquidated from Ostroweic and he was sent to Auschwitz Birkenau. From there he was transferred to Buna where he was required to dig out undetonated bombs. He was transferred from camp to camp and on April 30, 1945 he was liberated in Feldafing Hitler Youth Camp in Germany. Jack immigrated to Toronto in 1950. He married and had 3 sons, and now has eight grandchildren and one great grandchild. Jack ran a very successful diner for many years and was beloved by the diverse community he served.
THE HISTORY OF
BILL GLIED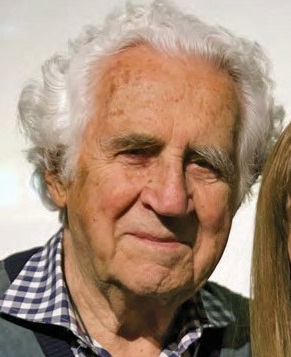 presented by his daughter
Michelle Glied-Goldstein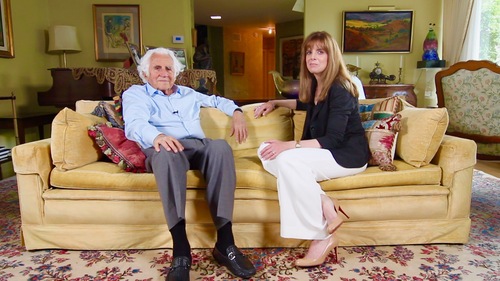 Bill Glied was deported to Auschwitz- Birkenau from his home in Yugoslavia in May, 1944. His mother, sister and grandparents were murdered in the gas chambers upon arrival. He and his father were transferred as slave labourers to Dachau Concentration camp where his father died just 9 days before liberation. Bill was among the first Jewish orphans admitted to Canada. He rebuilt his life here, married, had 3 children and 8 grandchildren. He left a message of optimism and hope. He encouraged others to stand up when they see wrong and to always do small acts of kindness to help make the world a better place. His history is presented by his daughter Michelle Glied‑Goldstein.
THE HISTORY OF
NATE LEIPCIGER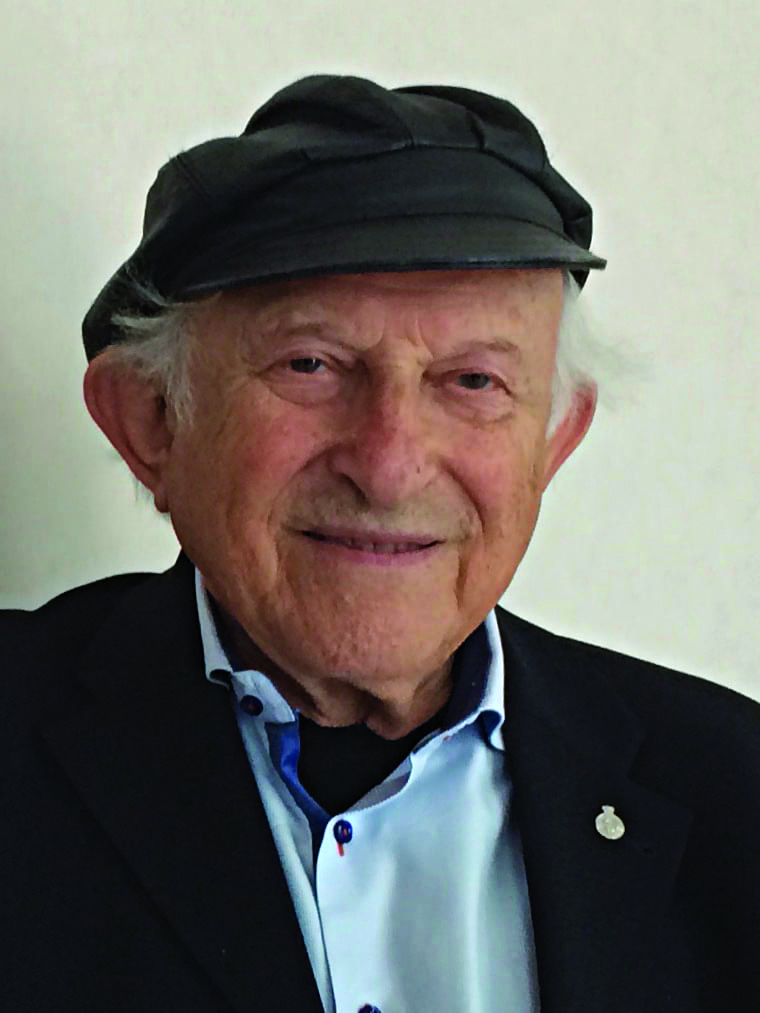 presented by his granddaughter
Jenn Green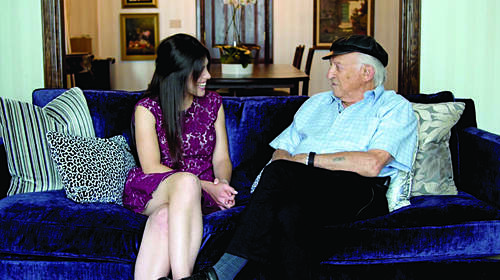 Nate was born February 28, 1928 in Chorzow, Poland. When the Germans invaded Poland, he was sent to the Sosnowiec Ghetto. Then, in July, 1943 he was deported to Auschwitz- Birkenau and subsequently transferred to Fünfteichen, GrossRosen, Flossenberg and Dachau Concentration Camps. Nate and his father were liberated on May 2, 1945 and they immigrated to Canada together in 1948. Nate became an engineer and went on to live a life devoted to family and to Holocaust remembrance and education. He has shared his history with 1000s of students, co-founded the Neuberger Holocaust Education Centre, published his memoir The Weight of Freedom and in 2016 visited Auschwitz-Birkenau with Canadian Prime Minister Justin Trudeau. His history is presented by his granddaughter Jenn Green.
THE HISTORY OF
AARON NUSSBAUM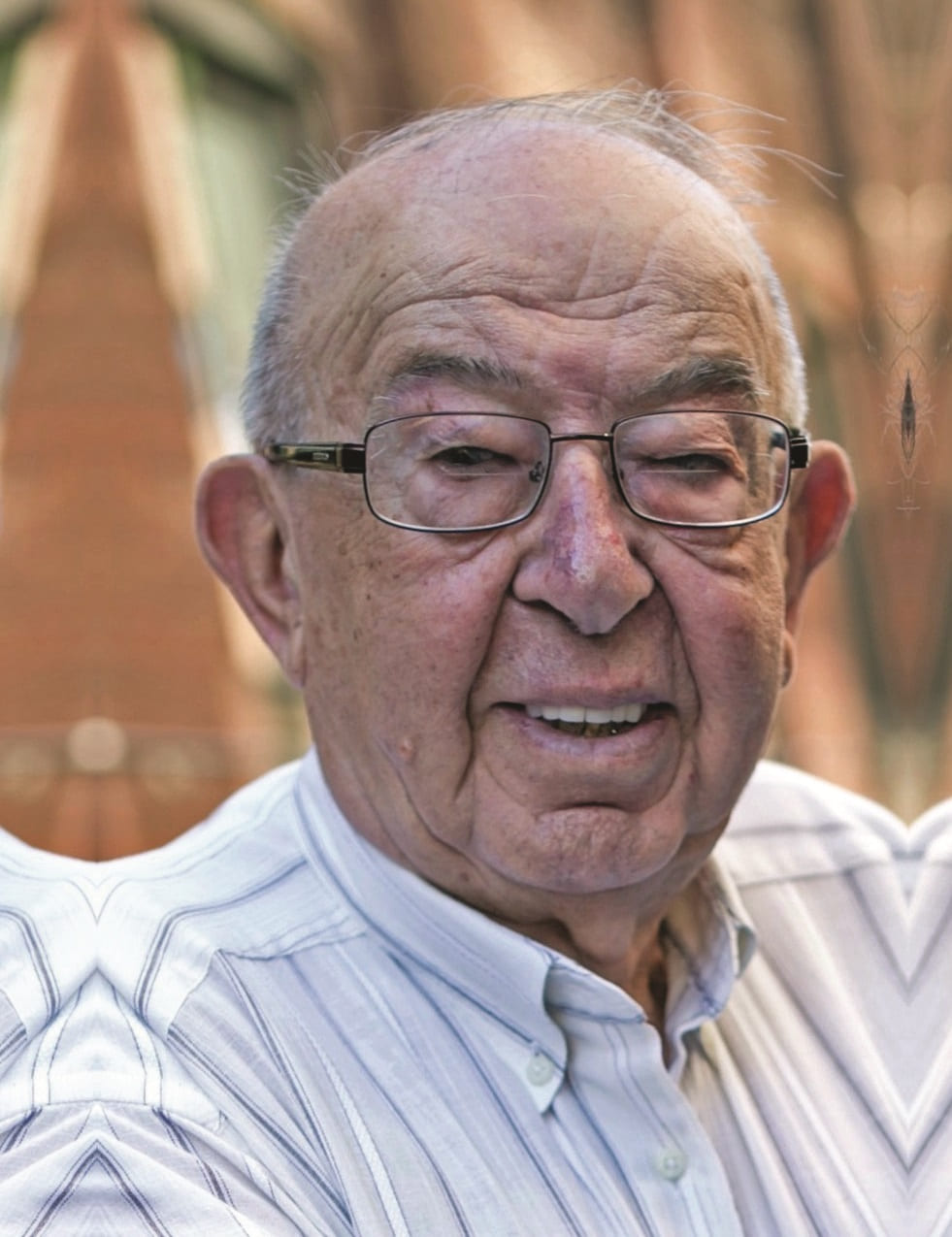 presented by his daughter
Gayle Nussbaum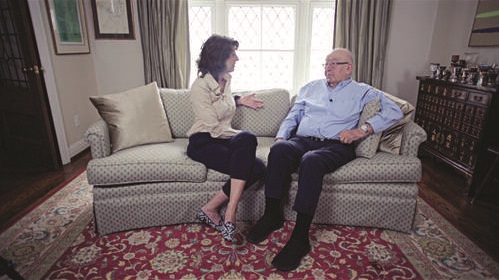 Aaron Nussbaum was born on December 10, 1931 in Sandomierz Poland. In 1940, his father was the first Jew in his town to be arrested and was subsequently murdered. In the fall of 1942, Aaron, his mother and brother fled Sandomiierz and went into hiding in Warsaw. In 1943 they were deported to Bergen Belsen Concentration Camp where they were imprisoned for 22 months. After liberation, Aaron was sent to Palestine. In 1952, he immigrated to Toronto where he started a new life, married, had 2 children and 6 grandchildren. Through all of the adversity that he endured, Aaron has maintained an enthusiastic and optimistic view on life. His history is presented by his daughter Gayle Nussbaum.
THE HISTORY OF
ALBERT SLIWIN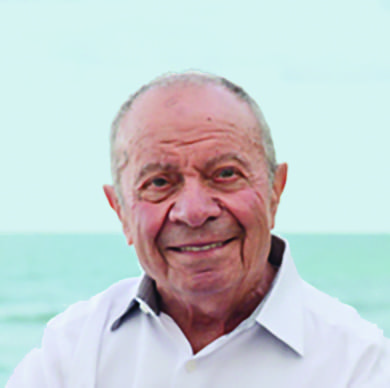 presented by his granddaughter
Ashley Steinhauer Otto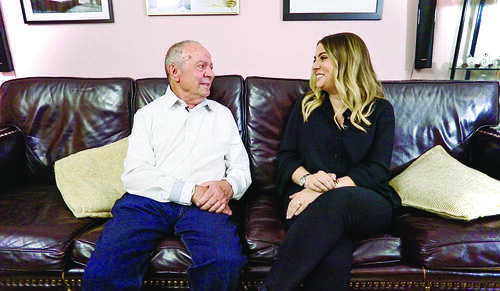 Albert Sliwin was born in 1931 in Poland. From 1940 to 1942, the Sliwin family lived in the Rava Mazowiecki"ghetto. From 1942 until 1945 the family hid from the Nazis in barns, on top of stables, in fields and forests. Shortly before liberation, Albert and his family were taken from their hiding spot and their father was murdered. After liberation, they returned to their hometown, then fled to Lodz, moved to Germany, and then to France. In 1951, the Sliwin family immigrated to Canada. Albert married, had two daughters, and now has five grandchildren, and five great granddaughters. Albert is still very energetic and goes to work every single day. He is committed to charitable giving and is very proud to be Canadian. His history is presented by his eldest granddaughter, Ashley Steinhauer Otto.